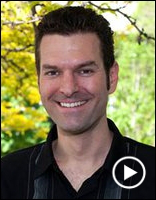 WHO WE ARE:
I'm
Travis Metcalfe
, an astronomer at White Dwarf Research Corporation in Golden, Colorado. I started this nonprofit adopt a star program in January 2008 to help raise research funds for the
Kepler/TESS Asteroseismic Science Consortium
, a large international team of scientists. Our work is central to the science goals of the Kepler and TESS missions, but NASA is not allowed to fund international organizations—that's why we need your support!
WHAT WE DO: NASA launched the Kepler space telescope in 2009. It targeted nearly 200,000 stars in the summer Milky Way, followed by 300,000 stars all around the sky. Some of the stars have planets, and some of those planets pass directly in front of their star. We determine the sizes and ages of these planetary systems by measuring the properties of their stars. Kepler has stopped collecting new observations, but TESS launched in April 2018 to survey nearly the entire sky. We have a lot of work to do!
WHY CHOOSE US: We are professional astronomers, and this program is run by a 501c3 nonprofit organization. You can feel confident that your donation will support cutting-edge research on the stars that you adopt. So adopt a star and support our work! Who knows? Maybe an Earth-like planet will be found around the star that you adopt—how cool would that be?
HOW IT WORKS: First, select a star from our database. If you don't choose a specific star, we will give you the brightest star available. Next, enter the name or dedication that you would like on your certificate. Finally, click the Donate Now button and complete your donation using your credit card or bank account. Within a few minutes our automated system will send you an email with links for you to download your certificate and view your adopted star in Google Sky.
WHEN TO ADOPT: Star adoptions make wonderful gifts for any occasion: anniversaries, baby showers, birthdays, Christmas, Father's Day, Mother's Day, Valentine's Day, weddings—or adopt a star for yourself at any time! We provide personalized service if you need a larger number of stars for guests at a special event, or members of a corporate team. Please contact us for details.
WHERE IS MY CONSTELLATION?
Aquarius ★ Aries ★ Cancer ★ Capricorn ★ Gemini ★ Leo ★ Libra ★ Pisces ★ Sagittarius ★ Scorpius ★ Taurus ★ Virgo